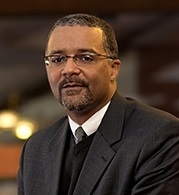 By Dr. Kevin Dudley
It was in 1701 that French military officer Antoine de La Mothe, Sieur de Cadillac along with 51 French-Canadians established a new settlement. North, along the scenic river connecting the Great Lakes system to the Saint Lawrence Seaway, Detroit had been the home to Ottawa, Huron, Fox and Miami Native American tribes and was considered to be prime real estate because of the unexploited commercial potential.
Fast forward 300 years with manufacturing giants and major economic pillars now far removed from their heyday, the Motor City is today host to abandoned buildings, deteriorated infrastructure, catastrophic unemployment, and parasitic casinos. Not at all the thriving Midwest civic center it once was, in late 2013 U.S. Judge Stephen Rhodes declared the crumbling city could proceed with bankruptcy considering its $18.5 billion debt.
Detroit may not seem to possess any obvious prosperity or capacity, excepting the promise alive in the hearts, hopes, and actions of those whose lives have been claimed by a greater reality. In the spirit of expectation this holiday season we celebrate the birth of the King of kings and Lord of lords, who yet embodies an unbreakable hope potent enough to undermine every threatening shadow of hopelessness.
While we may experience happiness as we share the festiveness of the season, joy as we delight in the twinkle of our children's eyes as they create their lists, melancholy as we remember with fondness loved ones who have gone on to live the next part of their journey, anxiety as our credit card balances approach their limits, fatigue as we recover from countless weeks of work or as we hear jingle bells for the 2000th time, there will always be room for expectation because of the God who reaches, redeems, and restores. Jesus Christ, the Son of the Living God is given.
The Word became flesh. Emmanuel – God with us – is our abiding hope. As the angel tells Mary in Luke 1:28 with great anticipation, "Favored one, the Lord is with you," we likewise share in that hope beyond hope. In the same narrative you may recall that Herod had dispatched executioners after all of God's children under 2 years of age. Consummate expectation is met with extreme opposition, but the threat could not possibly cancel the promise of life. There will be pressure against our collective future, but the story is ultimately settled in the unalterable promise of God.
What God wants for us is greater than any interference, no matter how devastating or discouraging. Though often obscured by present circumstances, limits, hardship and privation, hope abides. The gospel narrative is both the beginning and the assurance of our way forward, for today the Savior lives. So today we welcome a renewed and unwavering sense of expectation in our personal, relational, and vocational lives.
 Dr. Kevin Dudley is Associate Vice President for Strategic Partnerships at Ashland Theological Seminary and Associate Professor of Practical Theology